Kyuukyuu Sentai GoGoFive is the twenty-third entry of the long-running Japanese Super Sentai metaseries. Its footage was used in the American television series, Power Rangers Lightspeed Rescue.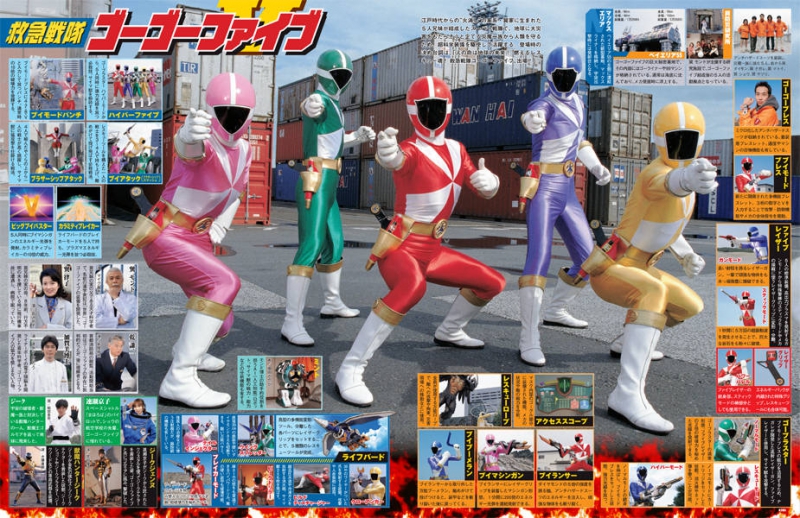 Kyuukyuu Sentai GoGoFive
It was announced by Shout! Factory on January 9, 2018 that GoGoFive was to be released with English subtitles on DVD in North America.[1] It was released on April 24, 2018. This is the 8th Super Sentai Series to be released on Region 1 DVD in North America. In August 2018, Shout! streamed the series on their website
Kyuukyuu Sentai GoGoFive
Grandiene has been waiting for the moment she can manifest on Earth on the day when the planets are in the alignment of the Grand Cross, sending her children to make the preparations while making Earth into a realm of darkness for her. But Professor Mondo Tatsumi of the Tatsumi Disaster Prevention Research Center, while failing to convince his peers of this event despite his eminence,
Kyuukyuu Sentai GoGoFive
left his family in order to secretly develop the Rescue System to counter the threat by the Psyma Family. When the Psyma commence their attack in 1999, months before the Grand Cross is to occur, the Tatsumi siblings find themselves recruited by their estranged father to fight the demons as the GoGoFive team.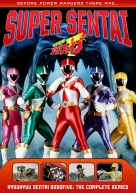 Kyuukyuu Sentai GoGoFive