Plot Kaizoku Sentai Gokaiger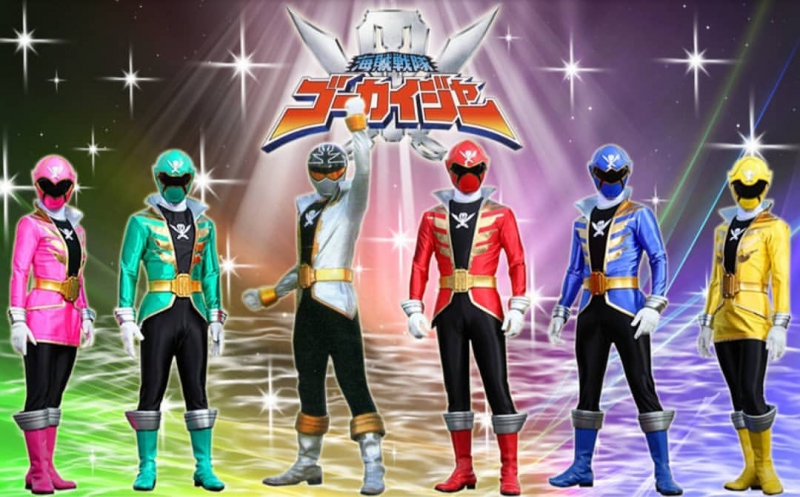 Kaizoku Sentai Gokaiger
Kaizoku Sentai Gokaiger is Toei Company's 35th entry in its long-running Super Sentai metaseries of Japanese tokusatsu television series following Tensou Sentai Goseiger. It follows a Pirate motif and premiered on TV Asahi on February 13, 2011, joining Kamen Rider OOO and then Kamen Rider Fourze as a program featured in TV Asahi's Super Hero Time programming block, until Gokaiger 's conclusion on February 19, 2012. The catchphrase for the series is "Let's make it showy!" (派手に行くぜ!, Hade ni ikuze!).
Gokaiger is a special anniversary series. Its protagonists are able to transform into not only their own unique, pirate-themed forms, but also all of the previous 34 Super Sentai teams, each of which have their own unique power that the Gokaigers can access. The series and related films also features reappearances of actors reprising their characters from each of the previous series.
Kaizoku Sentai Gokaiger
On July 30, 2010, Toei applied for trademarks on the title Kaizoku Sentai Gōkaijā (海賊戦隊ゴーカイジャー) to be used on various products. The Japan Patent Office approved these trademarks on August 26, 2010.[1][2] During the Super Sentai VS Theater programming on December 26, 2010, the series was officially announced in a commercial. A Tokyo Dome City event for the premiere, serving as the introduction of the cast and theme song singers to the public, held on January 29 and 30, 2011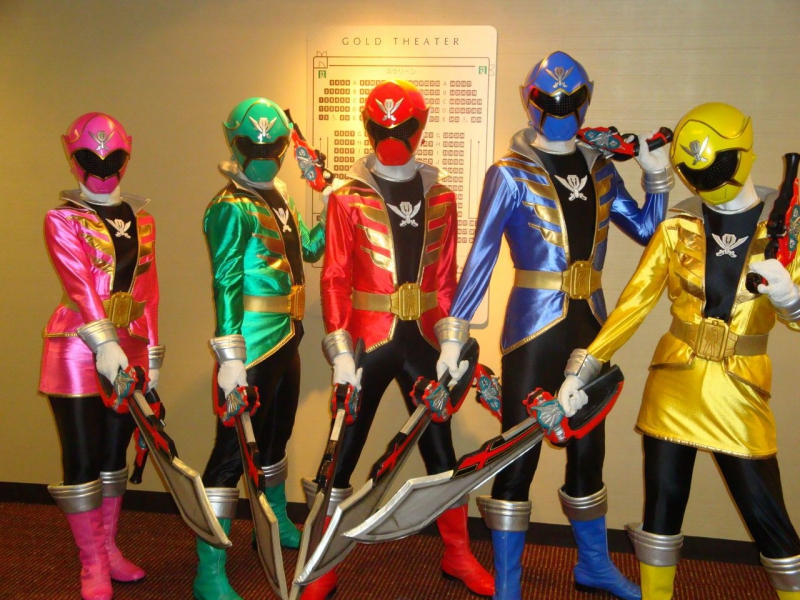 Kaizoku Sentai Gokaiger
A group of young pirates come from space to Earth to obtain the "Greatest Treasure in the Universe" (宇宙最大のお宝, Uchū Saidai no Otakara), which can only be acquired after obtaining the "Greater Powers" of the different 34 Super Sentai Teams. However, they end up facing the Space Empire Zangyack, whose earlier invasion forces were wiped out by the 34 Sentai groups long ago before a new invasion force is established under Commander Warz Gill, the emperor's son. As a result, due to their history with the empire, the space pirates use the powers of the older teams and attempt to master their powers to fight the Zangyack forces as the Gokaigers.
Kaizoku Sentai Gokaiger