Plot Denji Sentai Megaranger
Denji Sentai Megaranger is Toei's twenty-first production of the Super Sentai metaseries. The footage was also used in the American series, Power Rangers in Space. Megaranger premiered on February 14, 1997 and concluded on February 15, 1998.
Denji Sentai Megaranger
Shout! Factory released "Denji Sentai Megaranger: The Complete Series" on DVD on October 31, 2017. This is the 6th Super Sentai series to be released in North America on Region 1 DVD.[1] In January 2018, Shout! streamed the series on their website
Denji Sentai Megaranger
Kenta Date, a senior high school student, is the ultimate champion of an arcade video game called "Megaranger". He belongs to the Cybernetics club, a group of like minded friends from his school. Koichiro Endo, Shun Namiki, Chisato Jogaseki, and Miku Imamura are also members of Cybernetics. The International Network of Excel-Science and Technology (INET), the games creators, invite Kenta and the Cybernetics club members to tour the INET laboratories. Following a short tour of the INET HQ buildings, the company is attacked by the Neijirejia, an evil force led by Dr. Hinelar on a mission to conquer the current reality.
Denji Sentai Megaranger
Dr. Kubota, INET's chief scientist, reveals that Megaranger was more than only a simple video game but actually a combat simulator to identify potential recruits for a super fighting team to combat the Neijirejia. While the INET headquarters (HQ) is destroyed by the Neijirejia warrior Yugande, Dr. Kubota gives Kenta and his friends devices known as 'Digitizers'. By entering the key-code "3-3-5" and shouting "Install, Megaranger!", Date, Endo, Namiki, Jogasaki and Imamura transform into the Megarangers to fight the Nejirejia.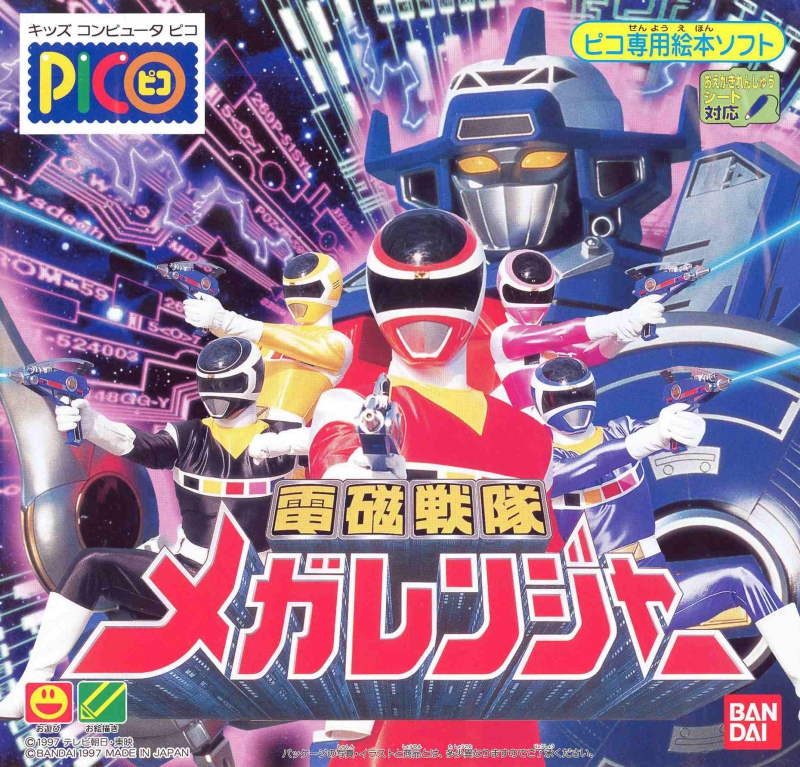 Denji Sentai Megaranger