Plot Shuriken Sentai Ninninger
Shuriken Sentai Ninninger is a Japanese television series, the 39th entry of Toei's long-running Super Sentai metaseries, following Ressha Sentai ToQger. It is the third ninja-based Sentai, and the fourth to be based on Japanese mythology and culture (after Samurai Sentai Shinkenger) and premiered on , February 22, 2015, joining Kamen Rider Drive, and later, Kamen Rider Ghost in the Super Hero Time line-up on TV Asahi affiliate stations, until concluding on February 7, 2016.
Shuriken Sentai Ninninger
Ninninger also serves as the 40th anniversary of the franchise.] The lead screenwriter for the series is Kento Shimoyama and Kousuke Yamashita serves as the series' composer. Its footage is used for the 2017/2018 American Power Rangers season, Power Rangers Ninja Steel and its follow-up season, Power Rangers Super Ninja Steel.[4]The cast were introduced to the public at a special event at Tokyo Dome City on January 24 and 25, 2015.[5] The characters themselves debuted in the film, Ressha Sentai ToQger vs. Kyoryuger: The Movie.
Shuriken Sentai Ninninger
Centuries ago, the ruthless feudal warlord Gengetsu Kibaoni was slain by the Igasaki Ninja clan, before discarding his humanity to become a Yokai. In his first attempt to rise again, Kibaoni was defeated and sealed by Yoshitaka Igasaki, a man known as the Last Ninja, but three generations later, Kibaoni is unsealed by his retainer Kyuemon Izayoi. As only members of Igasaki's bloodline can stop the rampaging Yokai, Yoshitaka's son Tsumuji Igasaki assembles the Ninningers, composed of his children Takaharu and Fuka and their friends Yakumo Kato, Nagi Matsuo, and Kasumi Momochi, to master their clan's Shuriken Ninja Arts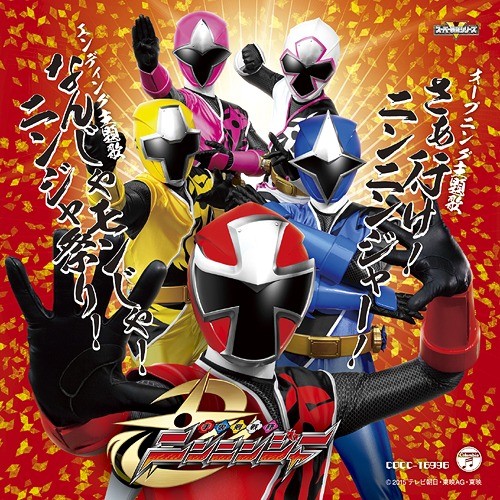 Shuriken Sentai Ninninger
(手裏剣忍法, Shuriken Ninpō) and fight the Kibaoni Army Corps. The team is later joined by Kinji Takigawa, a Yokai Hunter from the United States who becomes Yoshitaka's disciple after earning his trust. Also, according to their grandfather, one among them will be chosen to inherit the title of Last Ninja, and become the guardian of the Igasaki family's ultimate treasure, the "End Shuriken", which is also coveted by the Kibaoni Corps in their plan to revive their master and take over the world by fear.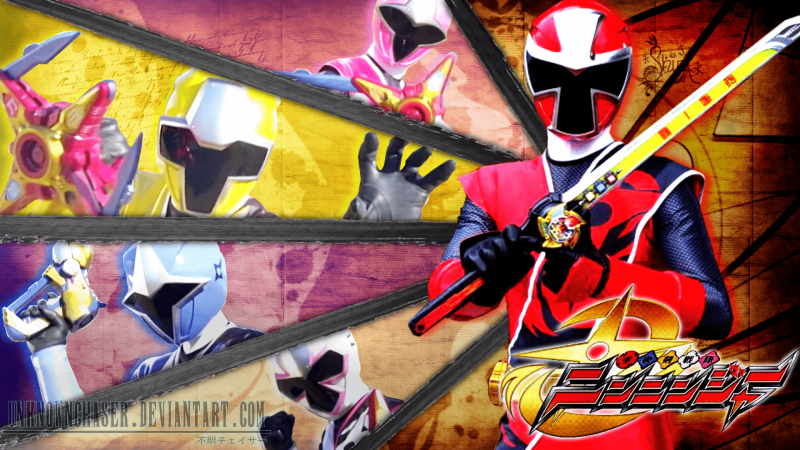 Shuriken Sentai Ninninger