Plot Mashin Sentai Kiramager
Mashin Sentai Kiramager is a Japanese tokusatsu television series. It is the 44th entry of Toei's long-running Super Sentai series and the first season exclusively in the Reiwa era (Kishiryu Sentai Ryusoulger started in the Heisei era and went through the transition.). Kiramager's main motifs are genies, gemstones, and vehicles. It is the fourth vehicle-themed Super Sentai following Engine Sentai Go-onger, the second magic-themed Super Sentai following Mahou Sentai Magiranger, as well as the first to utilize the motif of genies.
Mashin Sentai Kiramager
The show premiered on March 8, 2020,[1][2][3] joining Kamen Rider Zero-One, and later, Kamen Rider Saber in the Super Hero Time line-up on TV Asahi affiliate stations.
Mashin Sentai Kiramager
A magical alien princess named Mabushina from the planet Crystalia seeks refuge on Earth with the Kiramai Stones to find individuals with strong "shining spirits", otherwise known as Kiramental (キラメンタル, Kiramentaru), to become the Kiramagers and fight off the threat of Yodonheim, an imperial army of darkness that conquered her homeworld and now plans to invade Earth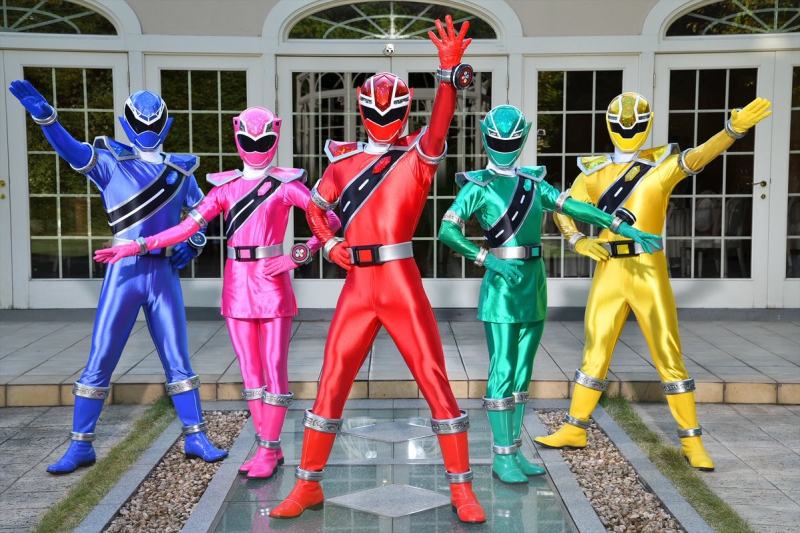 Mashin Sentai Kiramager