Ninpuu Sentai Hurricaneger is Toei's twenty-sixth production of the Super Sentai metaseries. The catchphrase for the series is "Unknown even to others, unknown even to the world, we become shadows to defeat evil!" (Hito mo shirazu, yo mo shirazu, kage to narite aku o utsu!).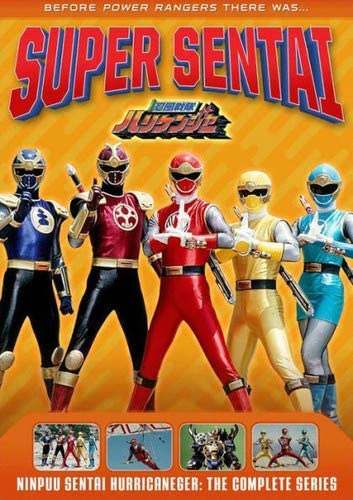 Ninpuu Sentai Hurricaneger
Its footage was used in the American series, Power Rangers Ninja Storm (the end credits listed the show as titled Hurricane Rangers). On April 1, 2013, Shun Shioya, Nao Nagasawa, Kohei Yamamoto, and Yujiro Shirakawa, who played Hurricane Red, Hurricane Blue, Hurricane Yellow, and Kabuto Raijer, respectively, announced that a 10th anniversary V-Cinema release called Ninpuu Sentai Hurricanger: 10 Years After would be produced. This is the first time a movie has been made commemorating the anniversary of a single Sentai series.[1] The movie is a direct to DVD and Blu-ray release. Shout! Factory released Ninpuu Sentai Hurricaneger: The Complete Series in North America on March 26, 2019.[2] This is the twelfth Super Sentai series to be released in North America. it joined Kamen Rider Ryuki.

Ninpuu Sentai Hurricaneger
Three misfit pupils of the Hayate Way's Ninja Academy, who are given a rigorous training regiment by their sensei Mugensai Hinata, are the only survivors when most of their peers were slaughtered during the graduation ceremony by a group of evil space ninjas known as the Jakanja that serve a mysterious power hidden on Earth.
Ninpuu Sentai Hurricaneger
Mugensai, who turned himself into a hamster to evade his pursuers, and his daughter Oboro Hinata recruit the trio to become the legendary Hurricangers to fight Jakanja. The Hurricangers are joined by the Gouraiger brothers of the Ikazuchi Way's Ninja Academy, who were initially their enemies, and later the mysterious Shurikenger who unites the two ninja groups to stop Jakanja from acquiring the mysterious power.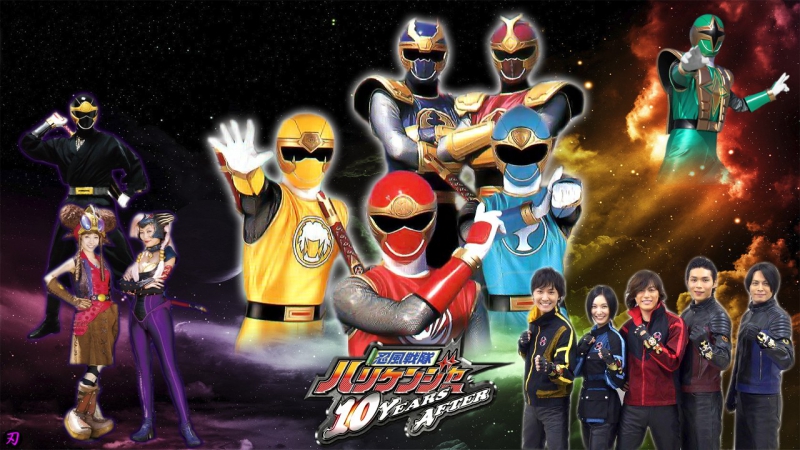 Ninpuu Sentai Hurricaneger