Ultraman Max is a Japanese Tokusatsu series produced by Tsuburaya Productions and Chubu-Nippon Broadcasting Co., Ltd.. Released as the 19th Ultra Series overall, it aired on July 2, 2005 to April 1, 2006. The show aimed to return to the true formula of new monsters every week and being a fast-paced show like previous series with the exception of Ultraman Nexus. On October 10, 2014, Crunchyroll announced that the series would be broadcast on their streaming service starting on October 17, 2014 in the US, Canada, Latin America, UK, Australia, and New Zealand.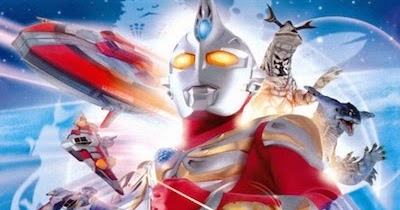 Ultraman Max
On January 27, 2017, the US television channel TOKU announced that the series would be broadcast in the United States on its channel with an English dub beginning February 27, 2017, making it the fifth Ultra Series to air in the United States after Ultraman, Ultra Seven, Ultraman: Towards the Future (originally in English without a Japanese dub) and Ultraman Tiga.
Ultraman Max
In the 21st century, multiple mysterious phenomenon began to occur as monsters who were initially thought to be a part of mythology had come to life. These phenomenons had also resulted from human activities that disrupted the nature of the ecosystem.
Ultraman Max
Touma Kaito dreamed of entering DASH because previously he was a volunteer who often rescued people from natural disasters. However, he failed the entrance test because it was considered too hot-spirited when trying to protect people without thinking and often unconsciously doing excessive actions that endanger his own safety. Kaito has his own reasons and still insists on getting into DASH. One day, when he was still an apprentice, Touma recklessly replaces one of the wounded DASH members to help dispel the monster in order to avoid the heavy casualties. At a critical moment, Touma had bonded with Ultraman Max to save his life and fought the incoming monster on his own.
Ultraman Max
After being accepted into DASH, Kaito and Max had been teaming up to defend Earth from various monster and alien threats. In the middle of the series, Max was saved from Zetton by Ultraman Xenon, who gives him the Max Galaxy to even the odds and such device was added to his arsenal since then. In the final episode, the underground civilization Delos began their invasion on the surface after years of suffering from the negative effects of their civilization. Max was initially backed away from the fight due to his race's policy in not interfering with civil wars until Kaito's determination changed both the minds of said Ultraman and Delos, the latter of whom begged their doomsday weapon Giga Berserke to be stopped. Max was initially killed in an effort to save Kaito until DASH members revive him with enough sunlight to destroy Giga Berserke.
Ultraman Max
The Ultraman left Earth as years later, the elderly Kaito and Mizuki watched their grandchildren departing to space as Earth has finally entered a peaceful coexistence with other races.