Plot Ultraman Z
Ultraman Z is a Japanese tokusatsu television series produced by Tsuburaya Productions. It is the 32nd entry to the Ultra Series, the eighth and last entry to the New Generation Hero lineup meant to celebrate the 10th anniversary of Ultraman Zero. It premiered in TV Tokyo on June 20, 2020.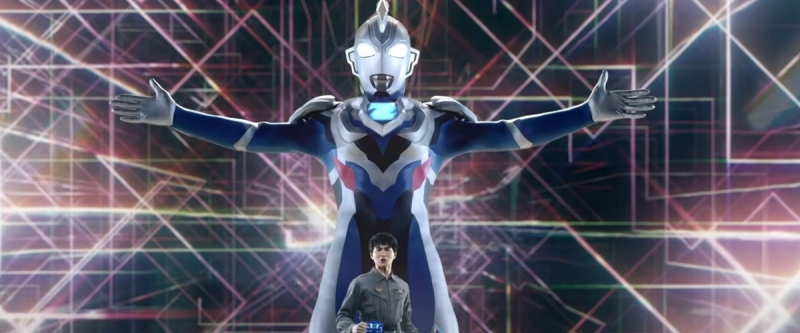 Ultraman Z
Remnants of Ultraman Belial, known as the Devil Splinters, were scattered across the universe and turned infected monsters into berserkers. To combat the resulting chaos, the Land of Light created the Ultra Medals and Z Risers, but several of these devices were stolen by Celebro, forcing Ultraman Zero and his self-proclaimed disciple Z to chase it to the Earth. Z carried out his incapacitated master's mission and the Z Riser to recover the stolen Ultra Medals on Earth, where he bonded with STORAGE officer Haruki Natsukawa to combat the space monster Genegarg.
Ultraman Z
Ever since then, Haruki assisted Z in reclaiming lost Ultra Medals and at the same time defending mankind from monsters and extraterrestrial threats. Haruki's mission as a STORAGE member is accompanied by his senior/ace pilot Yoko Nakashima, the young scientist Yuka Ohta, the elderly repairman Kojiro Inaba and his captain Shota Hebikura, whose true identity is Jugglus Juggler from Ultraman Orb.
Ultraman Z
Meanwhile, the space parasite Celebro took possession of a youth named Shinya Kaburagi to create chaos and experimenting with the Ultra's technology to harbor the power of monsters.[10] In addition to Ultraman Z, he is also assisted by guest appearing Ultras; Riku/Ultraman Geed, Zero and his godfather Ace. STORAGE begins to create stronger machines and armaments, but as the series progressed, Celebro took over the GAFJ director Kuriyama to further the advancements of new weaponries and disbanded STORAGE. His true plan is to provoke mankind into creating their strongest weapon and turn it against them.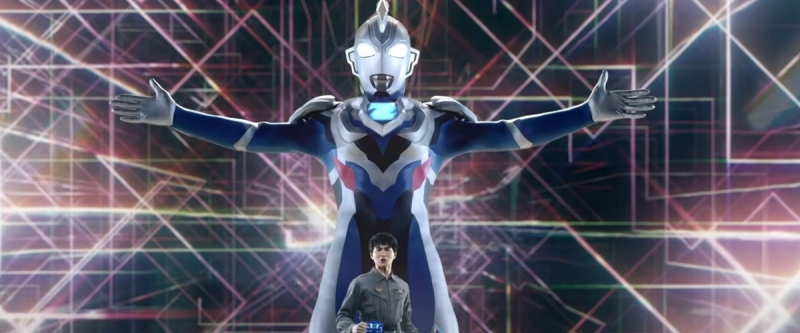 Ultraman Z
He eventually possessed Yoko to hijack Ultroid Zero and transform it into the cyborg monster known as Destrudos and begins his Civilization Self-Detsruction Game on Earth. Juggler reforms STORAGE in order to rescue Yoko as Haruki succeeded through sheer will, forcing Celebro to abandon her and possessed Destrudos as a last resort. After being knocked out of his strongest form, Ultraman Z unleashed his full power to destroy Destrudos and finally saving Earth. Celebro was captured by STORAGE and a vengeful Kaburagi to be dissected as Juggler resigned from the team to leave Earth. Haruki retains his bond with Z, but instead of staying in STORAGE, he decided to leave for outer space in order to continue Z's mission as an Ultraman, promising to revisit STORAGE in fewer occasions.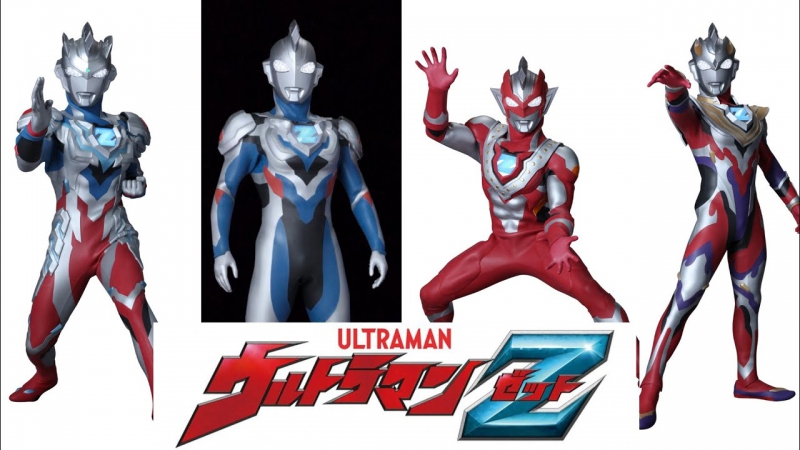 Ultraman Z