Plot Ultraman Ginga
Ultraman Ginga is a Japanese television series produced by Tsuburaya Productions. It is the 25th entry to the Ultra Series, released to celebrate the company's 50th anniversary. It aired as part of the New Ultraman Retsuden programming block on TV Tokyo from July 10, 2013 to December 18, 2013.[1] A second season titled Ultraman Ginga S aired in 2014.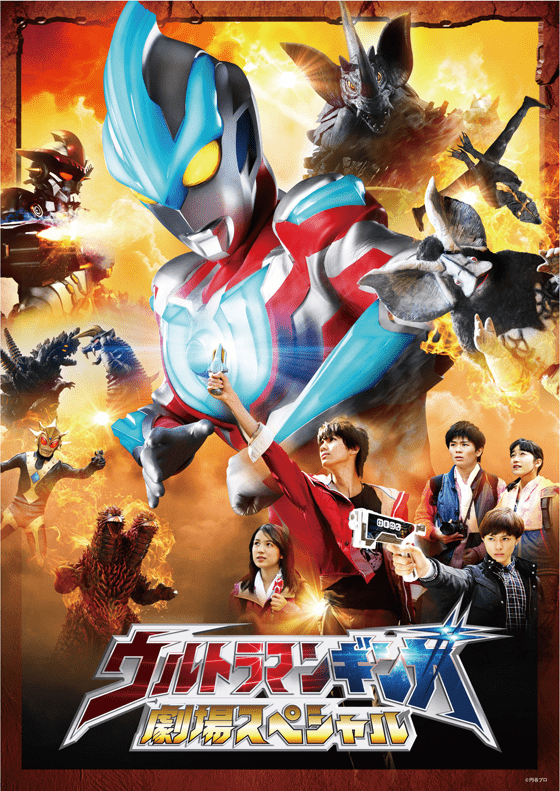 Ultraman Ginga
All of the Ultramen and monsters have been turned into figures known as Spark Dolls (スパークドールズ, Supāku Dōruzu) and become scattered throughout the universe. A young man named Hikaru Raidō finds an item called the Ginga Spark (ギンガスパーク, Ginga Supāku) which not only allows him to become Ultraman Ginga, but also allows him to go UltLive (ウルトライブ, Urutoraibu)[2] with the figures to revert them to their rightful size and become one with them. Hikaru fights with his friends to uncover the darkness behind the Spark Dolls. Alien Nackie drops a clue that the wielder of darkness resides in their very elementary school.
Ultraman Ginga
In the final episode, the master of darkness, Dark Lugiel reveals himself. He destroys the elementary school before proceeding to defeat Ginga. When all hope seems lost, Ultraman Taro regains his true form and rises to fight Dark Lugiel. He manages to revive Ginga before being defeated himself, and Ginga and Lugiel have an intense battle on the moon, ending with Lugiel's defeat. Ginga and Taro say their goodbyes to Hikaru and friends as they leave Earth for their homeland.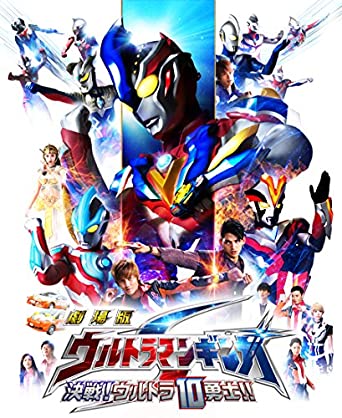 Ultraman Ginga