Sekai Ninja Sen Jiraiya is a Japanese television series that aired on TV Asahi and its affiliates from January 24, 1988 to January 22, 1989, lasting 50 episodes. It was the seventh installment in Toei's Metal Hero Series franchise of live-action superhero shows and the last of the Showa era.
Sekai Ninja Sen Jiraiya
The series centers around a young ninja master named Toha Yamaji, who must face against numerous ninja masters from different parts of the world by donning a special armor to become his alter-ego Jiraiya.
The English title given by Toei's international sales department is Ninja Olympiad,[1] a reference to the Seoul Olympics & the Calgary Olympics that was held at the time the series was airing.
The Sorcerers Clan, led by the centuries-old Org Ninja Dokusai, had made its move to retrieve the treasured map of Pako that has been in possession by the Yamaji family for generations. Tetsuzan Yamaji, the 34th grandmaster of the Togakure Ryū Ninpō, entrust his son and daughter, Toha and Kei, to protect the Pako from the forces of the Sorcerers Clan.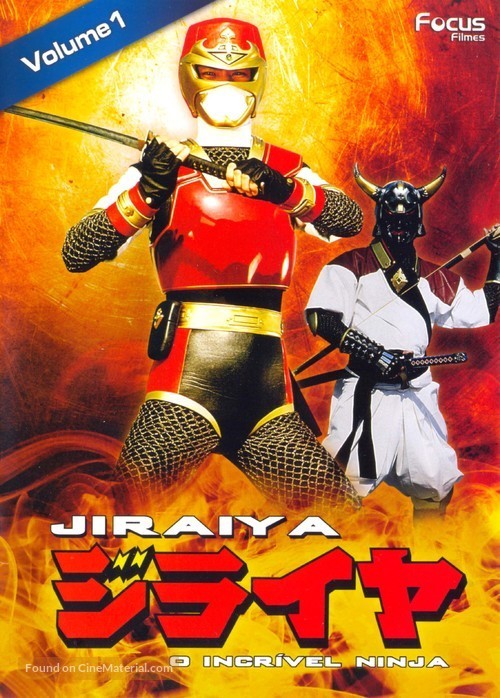 By donning the Jiraiya Suit inherited from his father, Toha becomes Jiraya, Master of the Togakure School, who must face against the evil Sorcerers Clan, as well as numerous ninjas from different parts of the world.