Plot Garo: Makai no Hana
Garo: Makai no Hana is a 2014 Japanese tokusatsu television drama. It is the fourth television series in the Garo metaseries, this time focusing on the character of Raiga Saezima, the son of the original protagonist Kouga, who takes on the mantle of the Golden Knight Garo. The series began broadcast on April 4, 2014, on TV Tokyo and its sister stations in the TX Network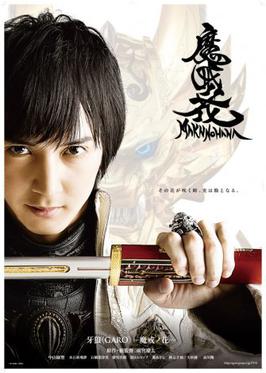 Garo: Makai no Hana
Garo: Makai no Hana follows Raiga Saezima, the son of Kouga Saezima and Kaoru Mitsuki, who after his parents' disappearance when he was little, was trained by Silver Knight Zero to succeed his father as the new Golden Knight Garo.
Garo: Makai no Hana
When the seal at the "Ady Slate" slab containing the ancient Horror Eyrith is undone and she escapes, Raiga is partnered up with the Phantom Knight Crow, and Mayuri, a young woman with the power to recapture the nine Horrors that were imprisoned with Eyrith as well in time to prevent her resurrection, as when Eyrith returns to life and her Makai Flower blooms, Messiah, the Ultimate Horror will return to bring doom the world.
Garo: Makai no Hana
As the truth behind the unsealing of the Ady Slate is revealed, Raiga and his friends come face to face with the culprit, Wicked Bones Knight Giru, Eiji Busujima, a Shadow Knight and Crow's former master who is willing to use Eyrith's power to bring back his dead lover, Akari. They also learn the origins of Mayuri and the cruel fate that awaits her, and gain an unexpected ally with Darkness Hunter Bikuu, who is on Eiji's trail for her own reasons, while they run against time to prevent the Makai Flower from blooming and the end of the world as well.
Garo: Makai no Hana