Denkou Choujin Gridman is a 1993-1994 Japanese tokusatsu "Giant Hero" series created by Tsuburaya Productions (the producers of Ultraman) and would be Tsuburaya's last non-Ultra superhero production before Bio Planet WoO. It was the inspiration and source material for DiC Entertainment's Superhuman Samurai Syber-Squad.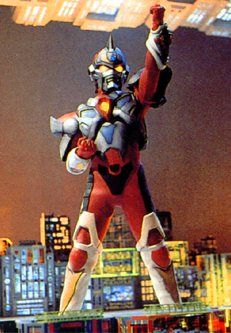 Denkou Choujin Gridman
Shot on live video, Gridman was the first series by Tsuburaya Productions to utilize D-2 digital video for its special effects scenes, allowing for smoother slow-motion photography. Tsuburaya, having switched to digital techniques since then, would continue to use D-2 for all future productions.
Denkou Choujin Gridman
The series was released in the United States with subtitles in English on the television network TOKU on December 18, 2017.[2] The series was also made available on Toku's streaming service and on its Amazon Prime channel.
Denkou Choujin Gridman
Three computer-savvy kids, Naoto, Yuka and Ippei create their own videogame super-hero, but then discover it's possessed by an inter-dimensional police officer Gridman. Pursuing an evil program called Kahn Digifer, he merges with Naoto and fights Kahn Digifer's digitized monsters (created by social misfit Takeshi) in order to prevent the computerized demon from wreaking havoc on the town of Sakuragaoka and the entire Human World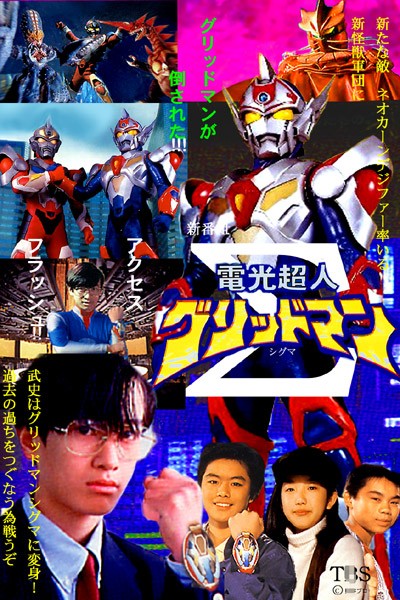 Denkou Choujin Gridman