Mothra is a 1961 tokusatsu kaiju film produced by Toho Company Ltd., and the first film to feature the character Mothra. It is an adaptation of the serial novel The Luminous Fairies and Mothra, published in Weekly Asahi earlier in 1961. The film was released to Japanese theaters on July 30, 1961, and American theatres on May 10, 1962.
Mothra
In waters off Infant Island, a presumably uninhabited site for Rolisican atomic tests, the Daini-Gen'you-Maru is caught and run aground in the turbulence of a typhoon. A rescue party following the storm finds four sailors alive and strangely unafflicted with radiation sickness, which they attribute to the juice provided them by the island natives.
The story is broken by a tenacious reporter (also known as "Bulldog" or "Zen-chan") and photographer Michi Hanamura, who infiltrate the hospital examining the survivors.
Mothra 1961
The Rolisican Embassy responds by co-sponsoring a joint Japanese–Rolisican scientific expedition to Infant Island, led by capitalist Clark Nelson. Also on the expedition are radiation specialist Dr. Harada, linguist Shin'ichi Chûjô, and stowaway reporter Fukuda. There, the team discovers a vast jungle of mutated flora, a fleetingly-glimpsed native tribe, and minuscule twin girls.
These "small beauties" or "Shobijin," as Fukuda calls them, wish their island to be spared further atomic testing. Acknowledging this message, the team returns to Tokyo and conceals these events from the public.
Mothra – The Movie 1961
Nelson, however, returns to the island with a crew of henchmen and abducts the girls, gunning down several natives who try to save them. While Nelson profits off a "Secret Fairies Show" in Tokyo featuring the girls singing on stage, both they and the island natives beseech their goddess Mothra, a giant egg, for help. Fukuda, Hanamura, and Chûjô communicate with the Shobijin via their telepathic ability, and they express the conviction that Mothra will come to their aid.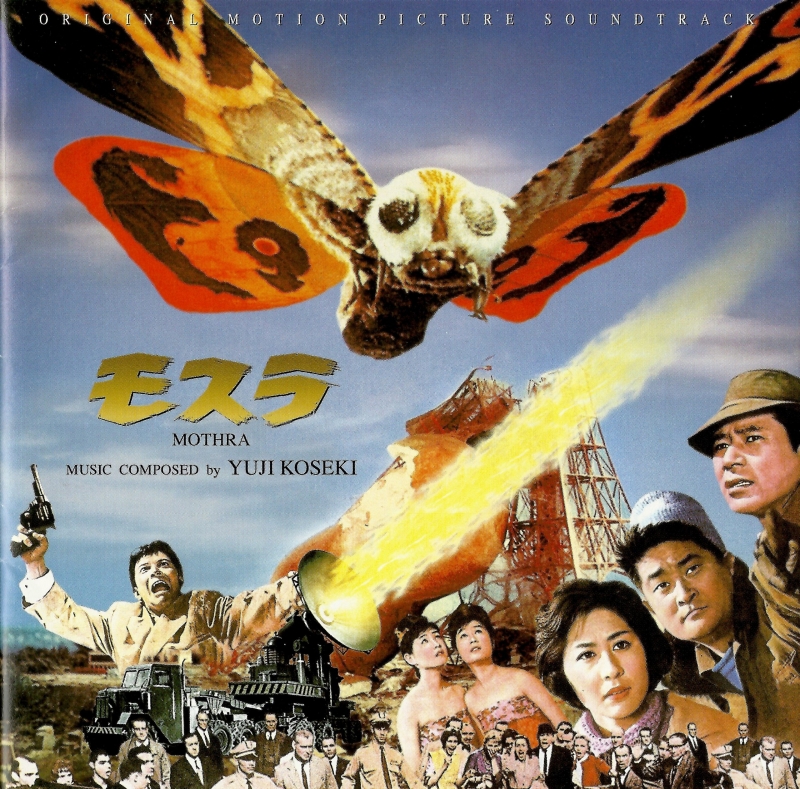 Mothra – The Movie
Meanwhile, Fukuda's newspaper has accused Nelson of holding the girls against their will; Nelson denies the charge and files a libel suit against the paper. Meanwhile, the island egg hatches to reveal a gigantic caterpillar, which begins swimming across the Pacific Ocean toward Japan.
Mothra destroys a cruise ship and survives a napalm attack on a beeline path for Tokyo. The Rolisican Embassy, however, defends Nelson's property rights over the girls, ignoring any connection to the monster.