Ultraman: Towards the Future, released in Japan as Ultraman Great  is a Japanese-Australian tokusatsu television show co-produced by Tsuburaya Productions and the South Australian Film Corporation. It is the 10th show in the Ultra Series, the first Ultraman show to be produced during Japan's Heisei period, the first Australian-produced Ultraman show and the first production in the franchise to be entirely filmed outside of Japan.[1]
Ultraman: Towards the Future
Despite being co-produced by an Australian studio and filmed in Australia, Ultraman: Towards the Future never aired in Australia, and instead was released on home video and LaserDisc; however, the show did air in North America in 1992, and in Japan in 1995
Ultraman: Towards the Future
Jack Shindo and Stanley Haggard are members of the first manned expedition to Mars, and on the red planet find a giant sluglike monster, Gudis. Suddenly the alien giant, Ultraman Great, arrives and fights Gudis, but is knocked down for a period. Shindo is pinned by a rockslide and Haggard tries to escape in their ship, but it is blown up by Gudis. It is then that Ultraman Great gets up and when he is on the verge of victory, Gudis metamorphoses into a virus and travels to Earth, where it plans on corrupting all life, mutating other creatures into monsters and awakening existing ones. Needing a human host to survive on Earth, Ultraman Great joins with Jack, allowing him to become the colossal alien when all seems lost. He joins the Universal Multipurpose Agency, or UMA, in order to help them battle the monsters.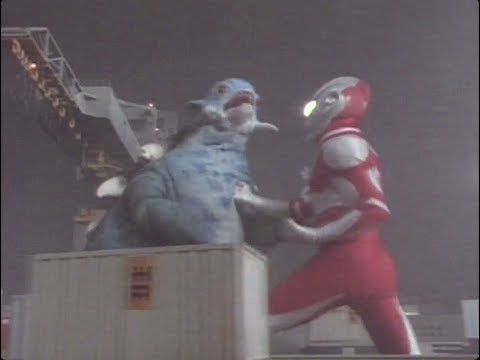 Ultraman: Towards the Future
Halfway through the series Super Gudis reappears, more powerful than before. It imprisons Ultraman Great, but Jack distracts it by ultimately showing it the futility of its mission. Even if it does manage to corrupt all life, eventually there will be nothing else left to corrupt. The distraction allows Ultraman Great to break free and destroy Super Gudis once and for all. For the rest of the series, the environmental themes are stronger and the monsters usually arise from human pollution.
Ultraman: Towards the Future
In the series finale, a doomsday scenario begins with the appearance of two powerful monsters are Kilazee and Kodalar, which tries to wipe out the human race for abusing it. Ultraman Great is defeated by Kodalar, but Jack survives. Ultimately the humans use an ancient disc to destroy Kodalar by reflecting its own power at it, Ultraman Great defeats Kilazee and carries it into space, separating Jack from him and restoring him on Earth as a normal human. The victory is seen as another chance for the human race.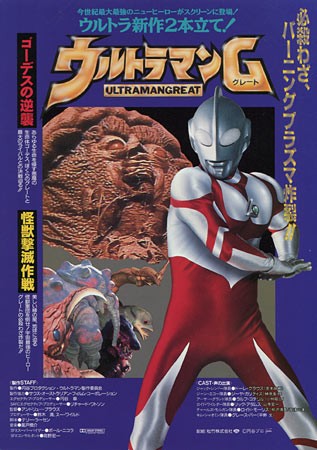 Ultraman: Towards the Future