Superhuman Samurai Syber-Squad is an American television series. It was produced by Tsuburaya Productions, Ultracom Inc. and DIC Productions, L.P., with distribution by All American Television, and ran for a duration of 53 episodes from September 12, 1994 to April 11 the next year in syndication, as well as on ABC.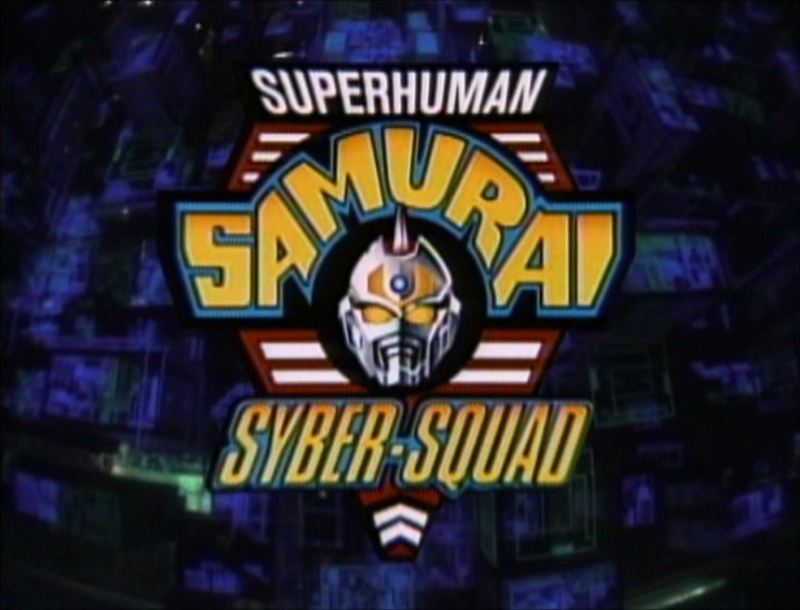 Superhuman Samurai Syber-Squad
It was an adaptation of the Japanese tokusatsu series Denkou Choujin Gridman. The series was originally going to be named PowerBoy, but was renamed Superhuman Samurai Syber-Squad during production to avoid confusion with Saban Entertainment's American tokusatsu series Mighty Morphin Power Rangers.
Superhuman Samurai Syber-Squad
Superhuman Samurai Syber-Squad was made to capitalize on the upsurge in popularity of imported Japanese monster-robot shows which could be adapted with new, regionalized live-action footage. The series' development mirrored the creative construct established earlier with the Teenage Mutant Ninja Turtles.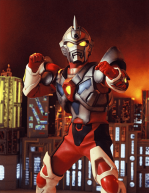 Superhuman Samurai Syber-Squad
The master toy licensee, Playmates Toys, funded the series, interpolated American development via toy licensing rights, and did a commercial buy-in on the Fox network, where Haim Saban had established a kids block, with programs such as Mighty Morphin' Power Rangers and the 1992 X-Men cartoon.
Superhuman Samurai Syber-Squad
Playmates called upon the development team at DIC—which, coincidentally, was working with Pangea Corporation, which assisted in the development of DIC's New Kids on the Block and Playmates's earlier hit, Teenage Mutant Ninja Turtles.
Superhuman Samurai Syber-Squad
DIC, Pangea, and Playmates's marketing group created an ensemble of character names, traits and profiles, which were spun into a series offering. Under a product placement deal, Compaq computers were prominently featured in the series and were used to generate the show's computer-generated graphics. Elements of this series are used in the anime series adaptation of Gridman the Hyper Agent, SSSS.Gridman. The "SSSS" abbreviation in the title references Superhuman Samurai Syber-Squad.
Superhuman Samurai Syber-Squad
High school student Sam Collins, the head of a band known as Team Samurai, is zapped during a recording session by a power surge and disappears, only to return seconds later with a strange device attached to his wrist which, at the time, is unremovable. Later after his friends, Amp, Sydney, and Tanker, leave, one of his video game programs, dubbed Servo, is subject to a power surge and zaps Sam again just after he has remarked "Cool battle armor!"
Superhuman Samurai Syber-Squad
this time he is pulled into the digital world and transformed into his creation. As Servo, he roams the digital world and fights monsters dubbed Mega-Viruses which are capable of attacking any device on the electrical grid, Internet or telephone network, usually having real-life consequences far beyond what any standard computer virus would be capable of achieving.
Superhuman Samurai Syber-Squad
Meanwhile, Malcolm Frink, another student from Sam's school, is designing monsters on his home computer when Kilokahn, an escaped military artificial-intelligence program that was presumed destroyed in the power surge, visits him via his computer screen and strikes a Faustian deal with him, transforming his digital monster into a Mega-Virus.
Superhuman Samurai Syber-Squad
Sam, now as Servo, must enter the digital world and stop Malcolm's and Kilokahn's Mega-Viruses. Sometimes, when Servo is unable to handle a virus by himself, he would enlist the help of his friends using his Arsenal Programs which could fight the viruses solo, transform, with the help of other Programs, and attach to Servo as armor. Since Team Samurai consists of only three people at any one time following Sam's disappearance, only three vehicles are available for use at any one time. When Servo combines with these Programs as armor, he changes his name to either Phormo once combined with Drago or Synchro once combined with Zenon.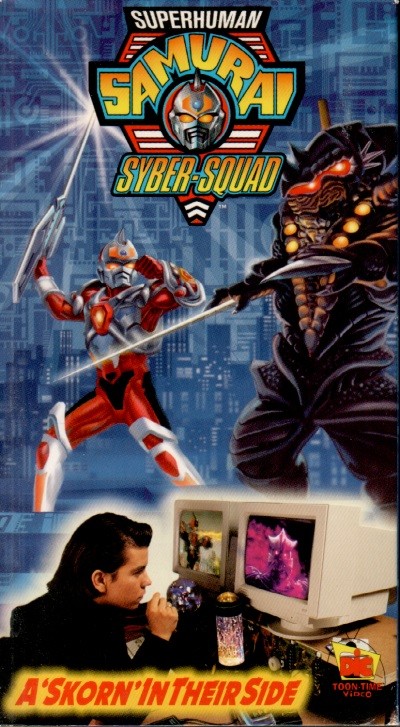 Superhuman Samurai Syber-Squad